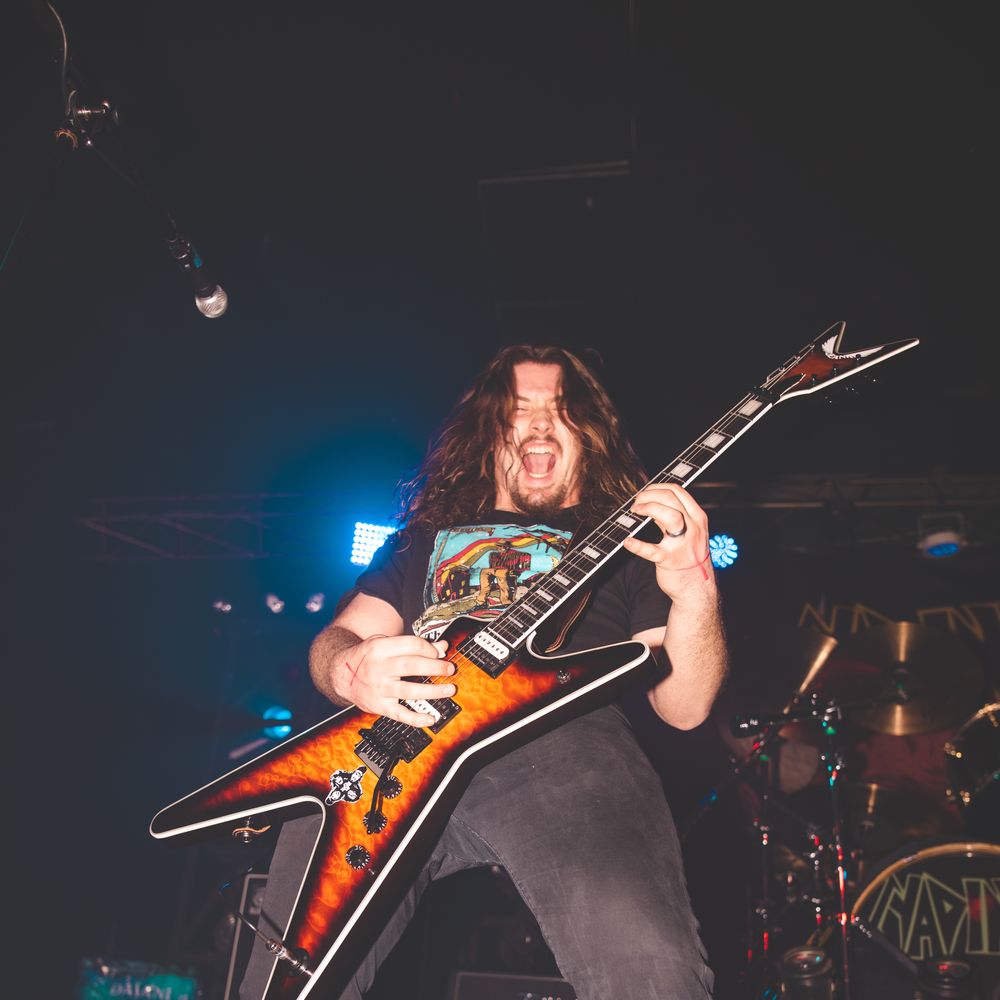 Eddie Knappenberger
guitar
When I was in seventh grade, I played percussion in our school band. Bennie and I wanted a drum set, so our Mom bought us a 5-piece Pearl kit. Once Bennie started to progress and get better than me, I decided to give him the kit and pursue the guitar. My Dad and his best friend, from high school introduced me to the band-Pantera. His best friend was the lead guitarist of a local band formed in the 90's called Cymonic Drive. His name is Bob Pasque. I asked Bob one day if he could teach me how to play guitar because he started to get back into playing again. So, he showed me how to power chord first. I started to practice power chords up and down the neck of the guitar until I was fluent. Bob then suggested that I learn my first song. He taught me Kingdom Come by Manowar. We jammed for a few days. He then taught me my second song, Seasons in the Abyss by Slayer. I began to jam with Bob and Bennie all the time and we would learn songs together. I started to learn so much about Pantera and the story of Dime Bag Darrell, lead guitarist. Bob told me that he played with Dime bag for about an hour and a half on two separate occasions. I was in absolute awe because Bob and Dime are my idols who have heavily influenced my guitar career. Bob is an amazing teacher and friend. I finally got into High School. Bennie and I have always wanted to be in a band. It was our Freshman year and we heard someone playing bass in our concert band class. It was John the Fisherman by Primus and the Bass player was our soon to be brother, Shane Uhl. Bennie and I got to know him. Shane told us he also wanted to be in a band as well. We decided to put one together. We played our first gig together in Pittsburg for a Mad Viking Beard Co. charity event. We came back home, where Bennie Shane and I went to Fraser High School, together. Bennie and I played percussion all throughout high school.  Shane was always called, "The School Bass player". A couple months after the Pittsburg gig, we met our Singer/ Lead guitarist Noah Polston. Since then, we've been making ears bleed and thrashing our heads to our beautiful groovy music.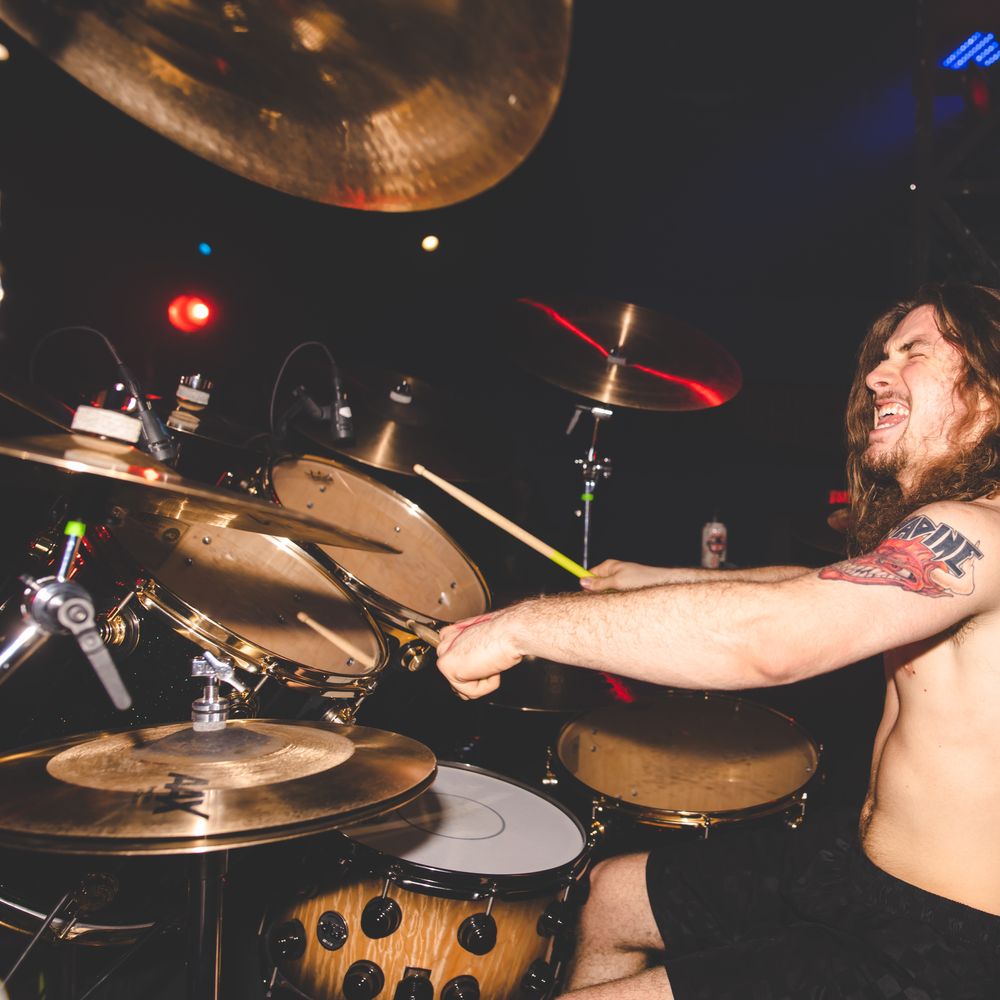 Bennie Knappenberger
drums
I've always loved playing drums. It's something I grew up as my Dad is a drummer. Ever since I can remember, the first taste of metal I got was Cowboys From Hell by Pantera. Man, have they been one of the biggest influences on me. So as I went on into middle school I played in the band but it wasn't until I auditioned for the Fraser High School drumline that I realized I needed some heavy work on my playing. So I started taking lessons from George Dunn and boy did he whip me in shape! I give all my thanks to him because he would always push me and anyone who knows George knows that you know you can't do what he asks unless you do your part which is practice! After about a year and a half I was getting pretty good at it so from then on I continue to hone my craft and study music at its roots. Being in a band with three extremely talented musicians really is the icing on the cake for me. It really hit me that this could go somewhere when I got endorsed by Scorpion Percussion. After a few months of being endorsed, I got my own signature line of sticks and man do they kick ass. I've always looked at it this way, if you have a dream, it is possible, but only if you put in the hard work. That is Cyadine.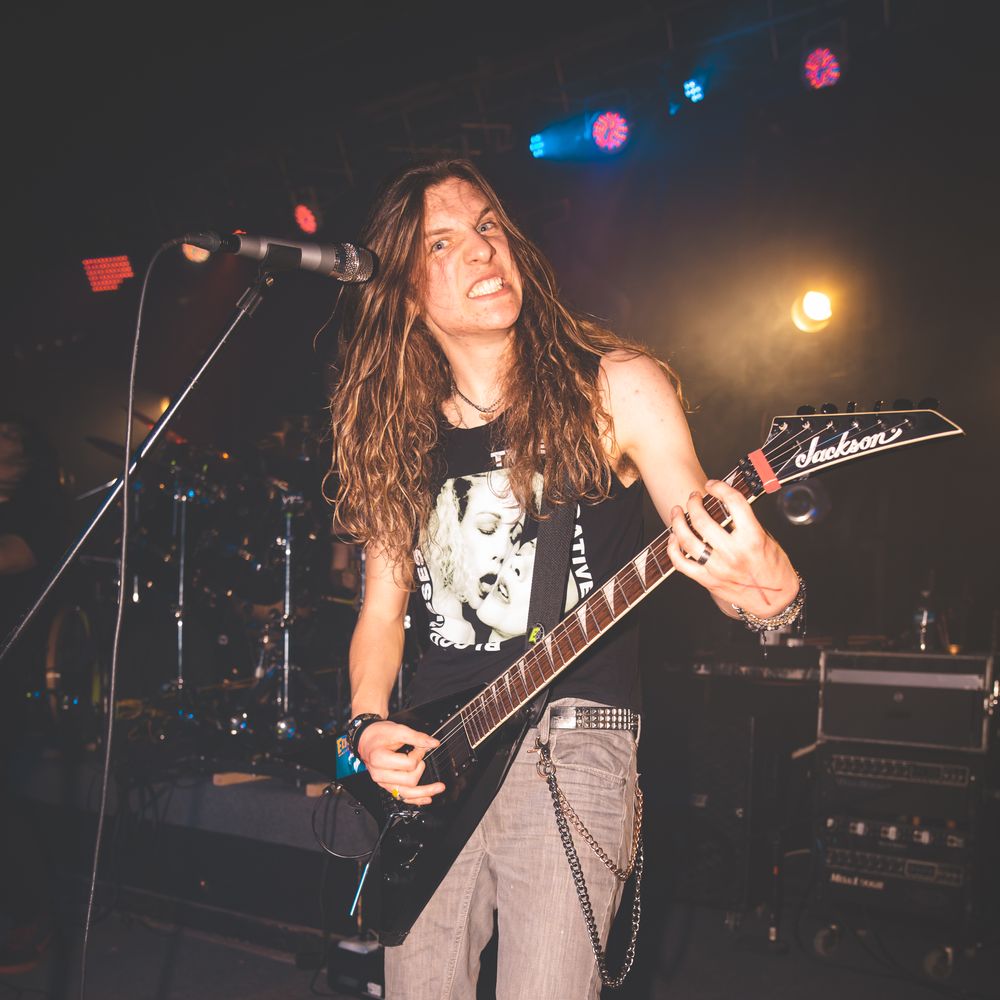 Noah Polston
Guitar/Vocals
Music has been a big part of my life since I can remember, some of my earliest memories are listening to music in the car. I was always playing some sort of toy instrument, whether it was drums, guitar, or piano. But I ended up switching back and forth between guitar and drums and then landed on drums for a bit until I broke my kit, then switched back to guitar around 9. I just started getting serious and learning everything I could and writing, (some of the riffs I wrote back then are in a certain Cyadine song that's gonna be on the EP!) I started taking lessons almost immediately and my guitar teacher let me jam with his cover band at various bars, it was through him I joined my first band when I was 12, mostly classic rock covers. Then I formed my own band not long after (Absolute Anarchy). I was told by a good friend of mine that a couple of kids my age moved next door and were looking to start a band, I called them one day and talked for about an hour just spewing bullshit about my view on music from what I can remember, and then soon after that we jammed and continued to jam for a few months until I finally joined because I knew we were on to something, (I was skeptical about being in two bands, but obviously it's cool now). And since then we've been kicking ass and having a hell of a lot of fun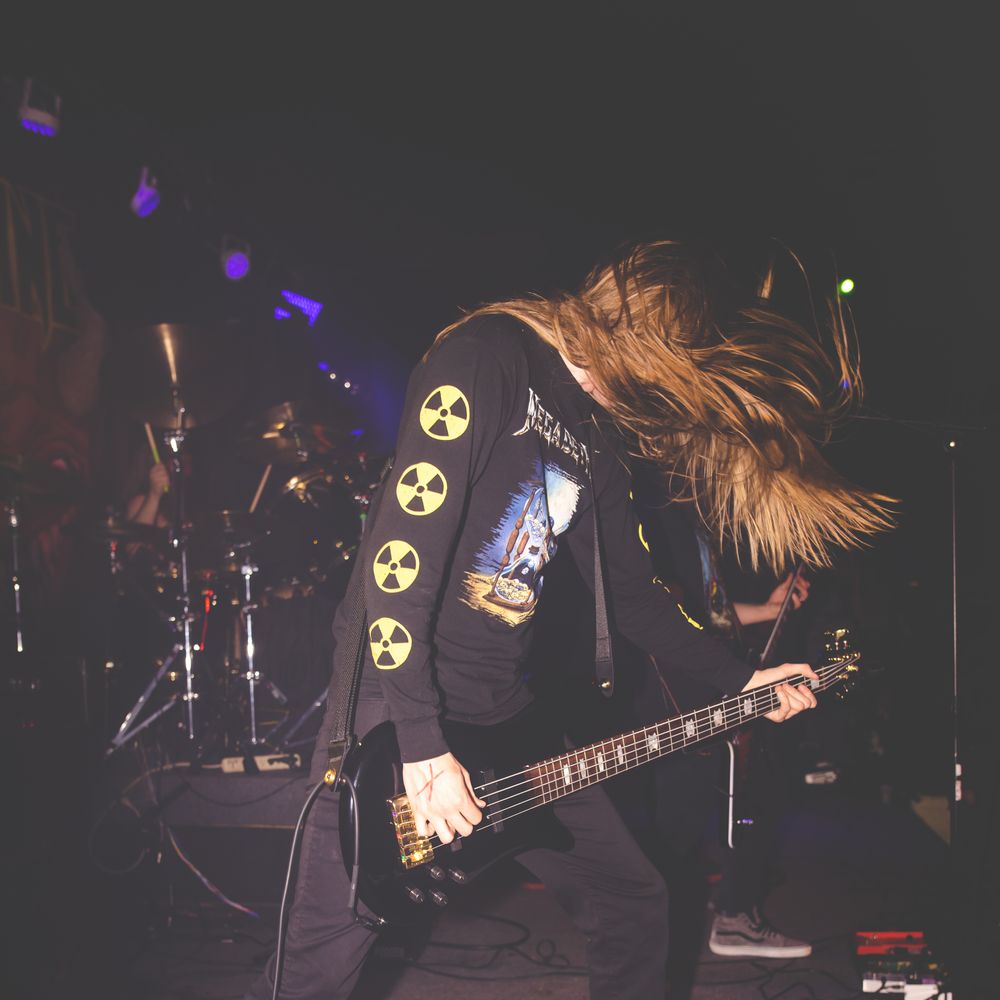 Shane Uhl
bass
Believe it or not, I used to dislike metal up until about 8th grade, which I shortly after started playing in the summer. I used to want to be a drummer, but one day I was messing with my aunt's bass, and something hit and I was instantly attracted. I started out playing and listening to Gorillaz, until my cousin introduced me to Primus. I quickly began learning, which lead to my second song ever learning being a Primus song. After tinkering with that, I moved onto Type O Negative after my cousin also introduced me to them. Him and I were both big into music, and even have our own satire band just for shits and giggles. Afterwards I moved on to Metallica, then Megadeth, Pantera, Iron maiden, and it kept growing. I would spend anywhere from 2-8 hours a day practicing and playing every song I knew. I began learning songs by ear, and that's been my preferred learning method. Freshman year came along, I was playing Primus in band class and these two long haired twins came up to me, we talked for a bit and hit it off right away and soon after started talking about a band of our own. Maybe a couple months or so, we catch word of Noah and after the first jam session we knew something was brewing. We've been a band ever since and have fun doing what we love